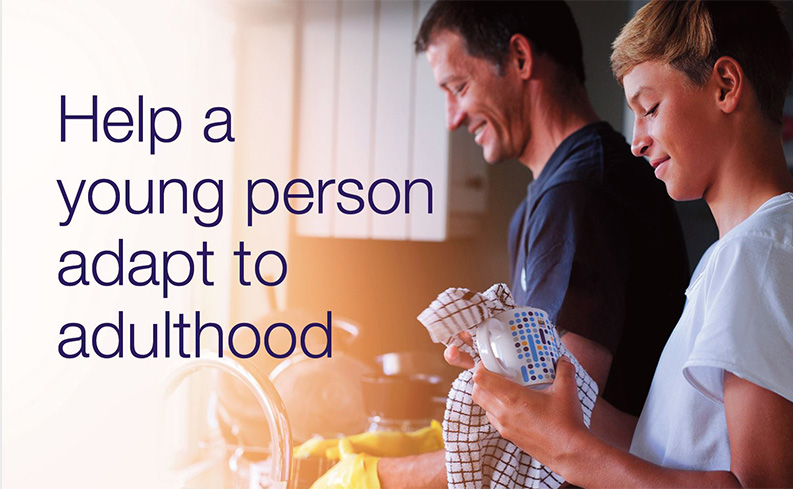 The main aim is to help young people in care develop the practical skills and emotional stability they will need to make the transition into adulthood and make a success of living independently.
How does it work?
Supported Lodging is shared accommodation where the hosts technically rent a room in their home to a young person leaving care and give them the support, encouragement and guidance they need to develop their skills and confidence to live independently. The young person renting the room becomes part of the household and shares the home facilities.
Some young people may need help with practical tasks such as cooking, budgeting or shopping economically, others may need more emotional support. Many will need both! The purpose of supported lodgings is that the young person gradually takes on more responsibility for looking after themselves until they reach a point where they feel confident enough to cope on their own.
Who can be a host?
As a host you could be a family, a single person, same sex relationship or a couple living together. You do not have to be a parent, you can still work and there are no age barriers.
Being a host is not about having particular qualifications it is about having the special skills and qualities we are looking for to encourage and support our young people in their journey to independence.
What kind of accommodation is required?
Anywhere in Wolverhampton and the surrounding areas. The young person will need his or her own room with a bed and storage for clothing and other possessions. They will also need access to a kitchen and bathroom, and the living area, though these can be shared with other members of the household.
How long will a young person stay?
This can vary but can be anything from six months to two years.
What support is available?
Continuous and on-going support will be available from the Supported Lodgings Team who is there to support hosts and answer any queries.
We will carry out an initial assessment including certain checks, this usually takes about 6 weeks. We also spend time matching which young person would fit best into the hosts home.
Our hosts get to know the young person well and there are regular review meetings after the young person has moved in. Each young person has regular contact with their Young Person's Adviser or Social Worker from Children and Young Person in Care Team.
Our hosts receive £200.00 per week when a young person is staying. This payment reflects the cost of accommodating and supporting a young person.
---
If you are interested in finding out more, contact us today or call us on 01902 551133.